Piano Moving
Safe and Efficient Piano Moving
We have been moving pianos for 38 years now and have all the tricks down pat! Early on we recognized the need to build our own custom skids with different sizes to accommodate uprights, baby or full-size grands. Our crews know the routine of disassembly of a grand and removing the legs, lyre & lid. Spinets we remove the front legs and music holder just to be safe when required.
Padding and shrink wrap is key to giving your family treasure maximum protection and having it arrive safe and sound at you new home or even just going downstairs at your existing one.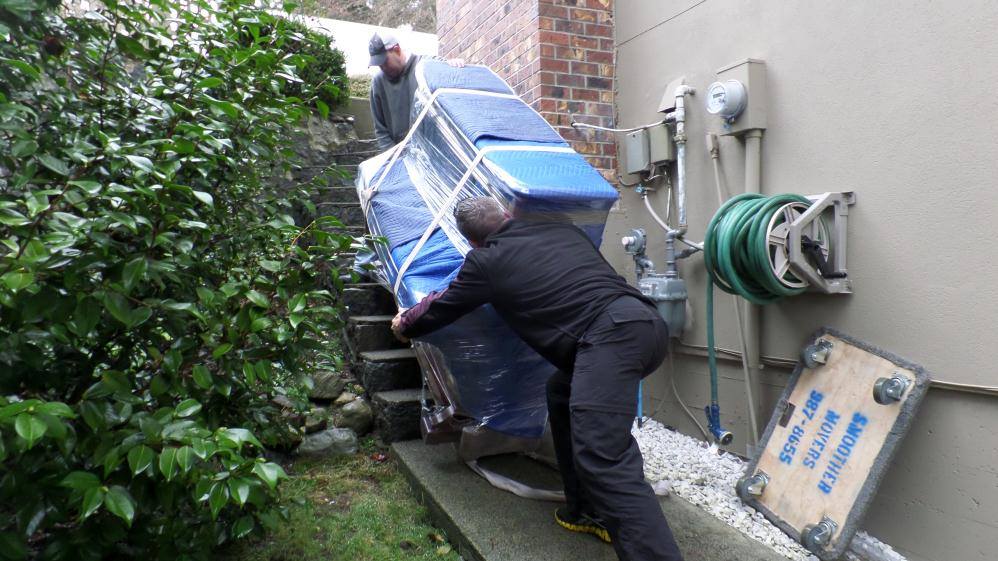 Pianos are heavy and fragile, you can hurt not only yourself but damage your walls, stairs, railings and the piano if you attempt moving it without the expertise and proper equipment.
Whether we use a crane to come up over the balcony or skid around to the backyard over the lawn, we have the know how to get the job done.
Call us for rates
We only quote piano moves as a flat rate! No guessing just one price.
Call today for a firm quote on moving your piano and have peace of mind that it is done right.